That's me!
I am on the research vessel at the Ocean Institute in Dana Point Harbor. We were
conducting some scientific research on acoustics.

---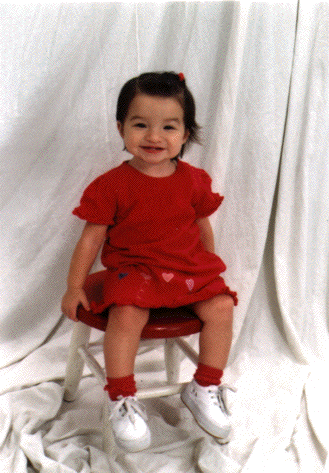 My little Valentine! I just love her so much.
---

Mommy loves me so much.

---


Sarila thinks the deer are her dogs. Daddy and his girl trying to fly at the S.D.
. wild animal park.
---

She loves playing with her baby dolls. She is my best student!! (no offense to anyone)
---


Sarila loves to help feed the dogs.
---

If you can't see the pictures click to this link.
http://staffwww.fullcoll.edu/cyoung/sitepgs/personal/Sarila3-02.htm

---

back to home page